You've heard the saying "You're only as old as you feel"? Well I've seen it in action! Matt is making quick progress on the house now, thanks in part to the assistance of my dad. To George Cebert it's all too easy to forget he's 80, even when I'm shouting a reminder at him while he's up a ladder propped against the side of the house. To him, it makes perfect sense that he should be installing siding 30 feet up, and he's not afraid to say so!
Oh well, I'll just appreciate his health and energy for what it is, and have the first aid kit at the ready…
Here's my hard working husband…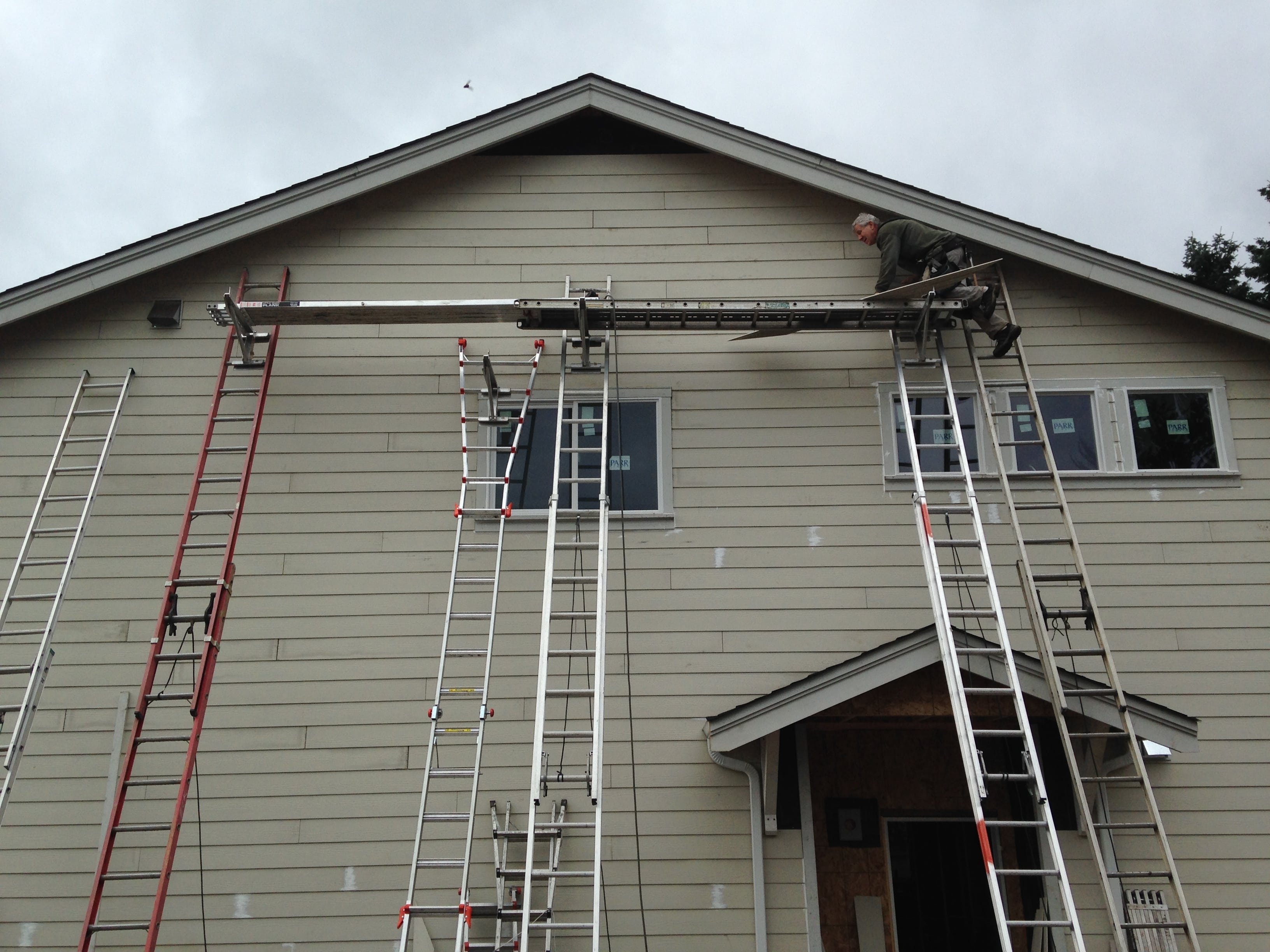 You can see the height is no joke…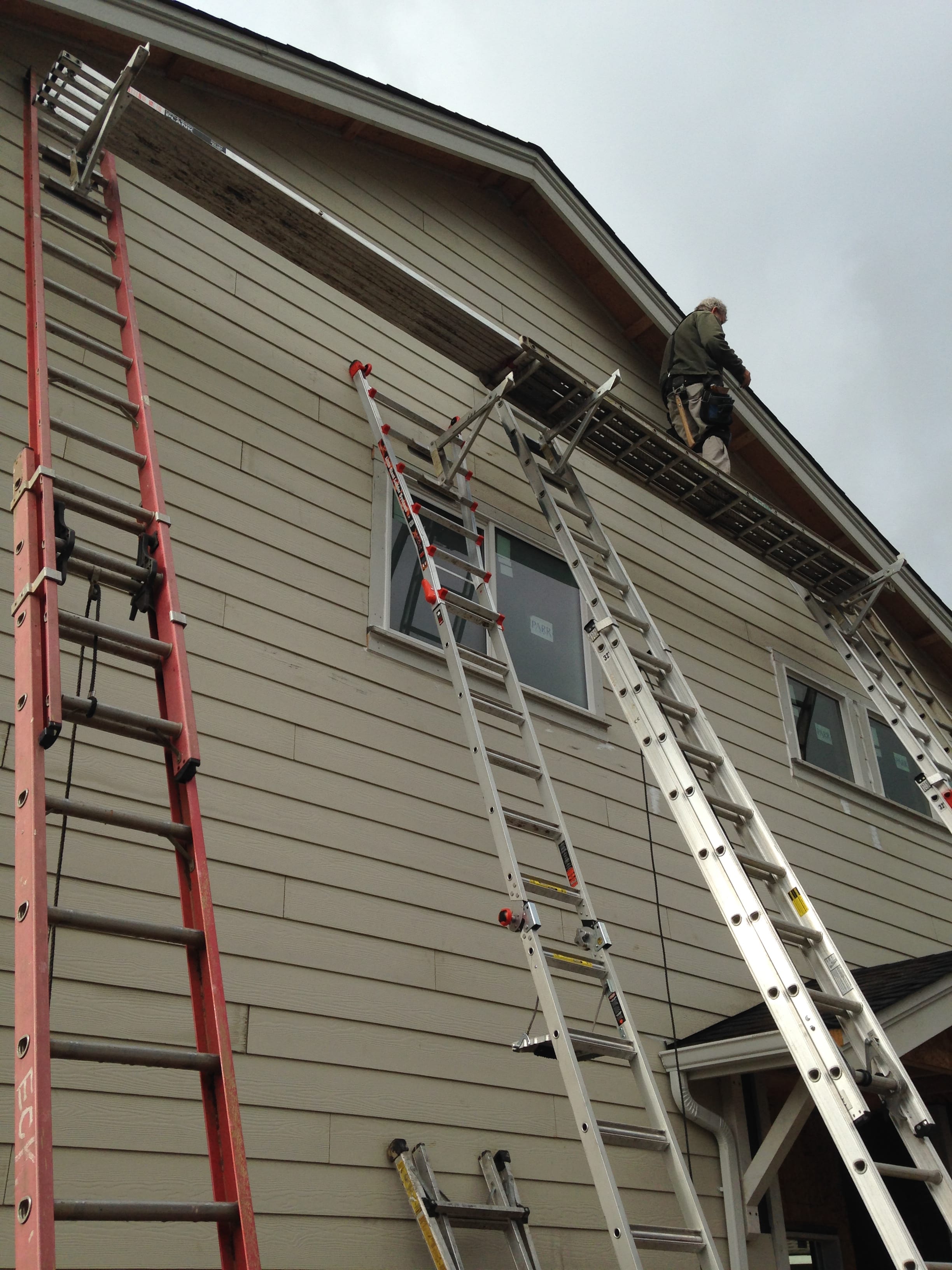 And here's my daring Dad. I finally could take a picture once he was on his way down and I relaxed a little.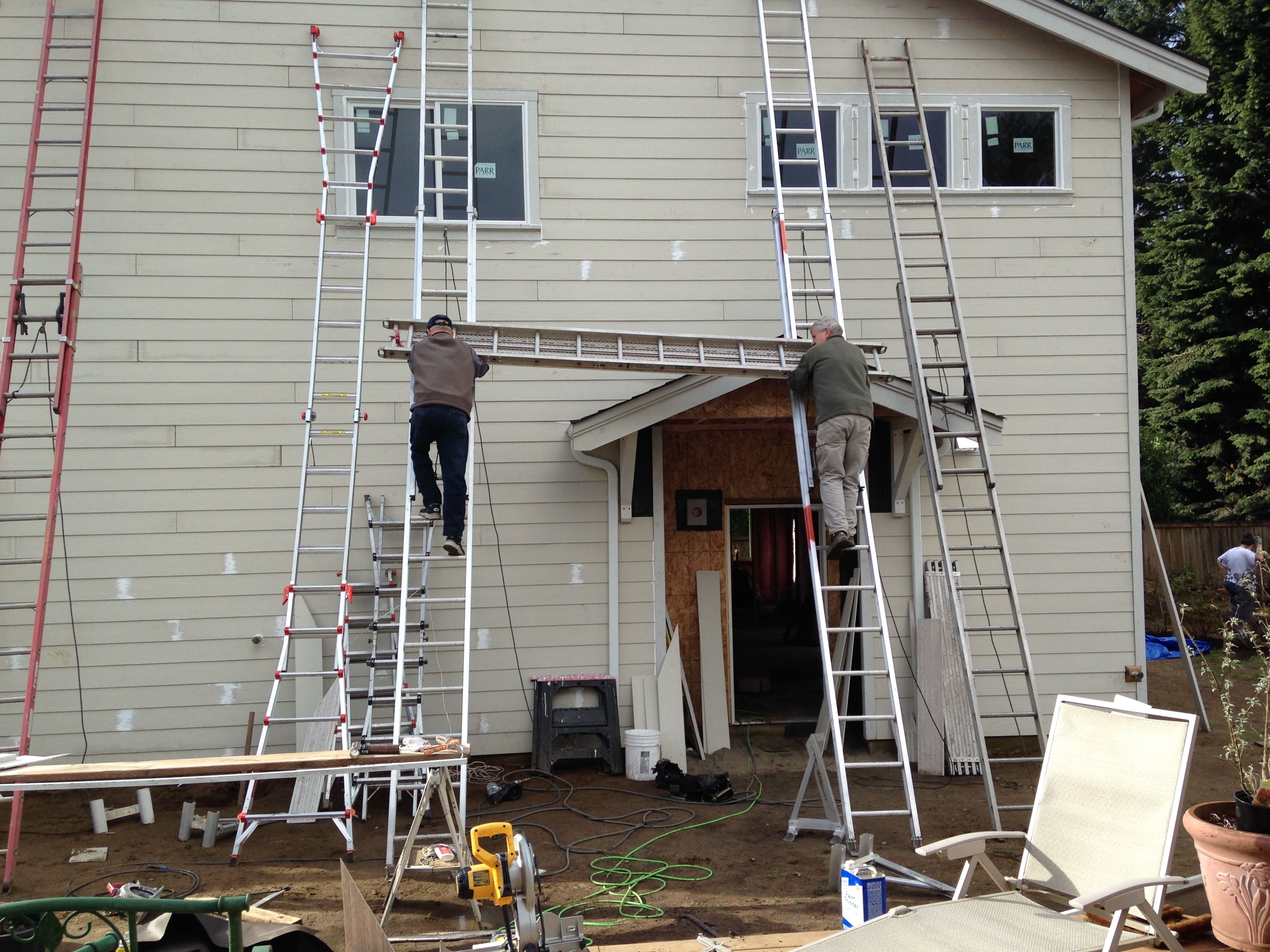 – Karen