You may think the first step to a well-built house is the same as the first step to a well-built relationship; laying a good foundation. Guess what? You're right! However, like any a good relationship, much preparation is involved before that foundation can be successfully laid.
Our first step was to strip and level the ground…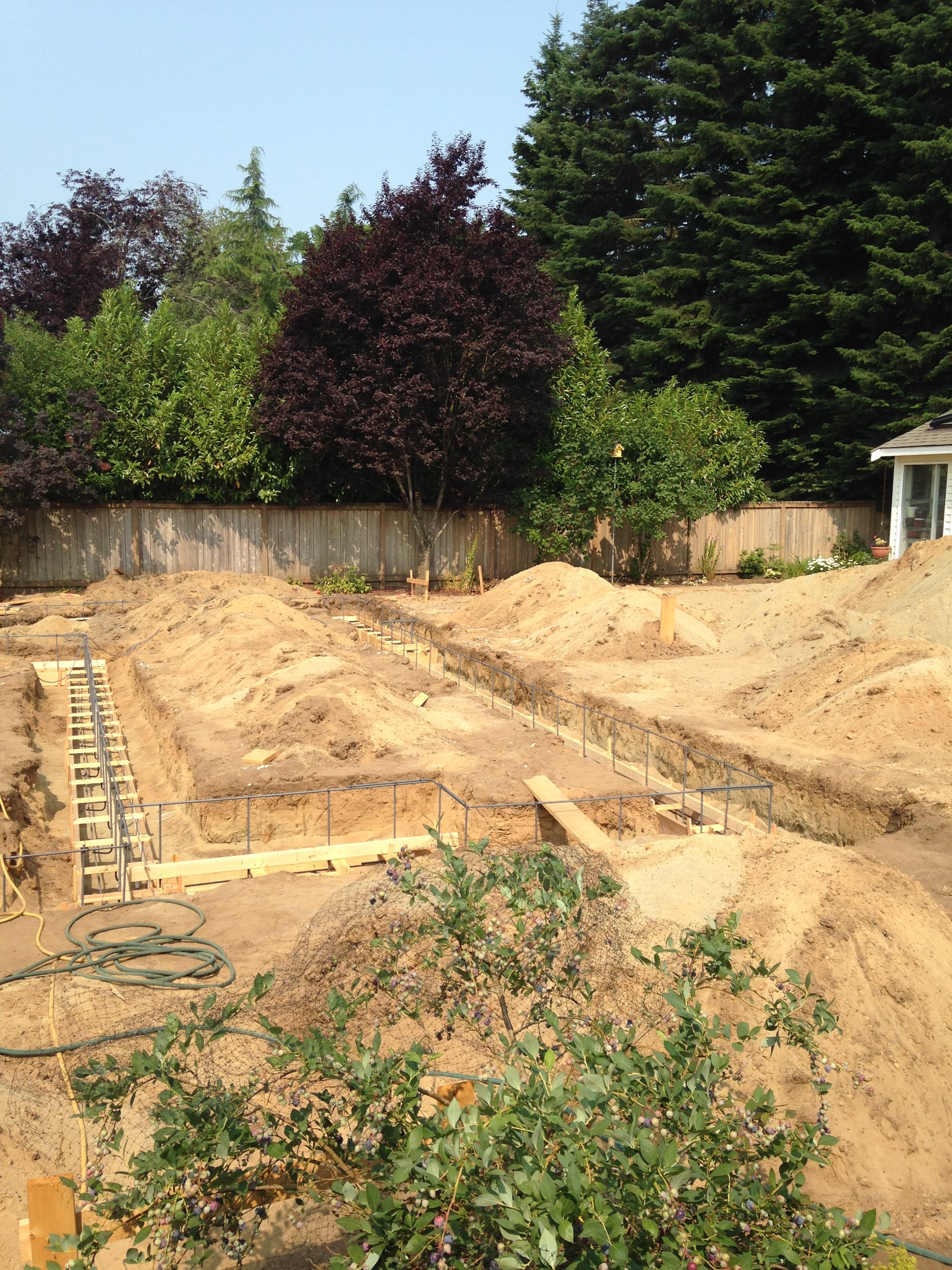 …and dig trenches everywhere concrete needed to be poured. Then, we went through the steps of adding wooden forms into the trenches. These act as a mold for the concrete as it dries.
The result doesn't look very pretty, but it's all an integral part of the process. Again, sounds like a relationship, no?
– Karen
Hello All,
As many of you know, Matt and I are taking on a huge project- building a new house/office/rental apartment right in our own (literal) backyard. It has been a goal of ours for a number of years, so it's somewhat relieving to see the house start to take on physical form. This will be the first time I'll get to have a hands-on part in a project like this, and I want to take the opportunity to share the experience with you. For this reason, over the next few months, I'll be posting our progress, complete with photographic evidence of triumphs and setbacks. Hopefully the latter will be minimal, but whatever happens, it should be an adventure!
-Karen